Coming from yesterday's pretty vintage-looking cover, I thought I'd look around for more beautiful books online.
via Bandelle
Aren't these spines so romantic-looking?
via Green Paper
From what I understand, this is more of a journal than a book.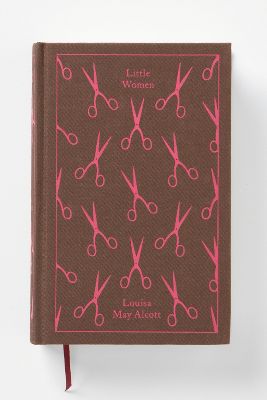 via Anthropologie
Never read Little Women because I was too engrossed with the animated series. Oh, Nan. I should really find the time to actually read the classics.
via Design Related
This one looks like it came straight out of a museum.
Truthfully speaking, I don't take very good care of my own books. Somehow, they always end up getting squished inside my bag. The covers are usually the ones that end up being damaged the most. And when I see a crease on it, I just want to cry and bang my head on something solid. Sometimes, I wish all my books were hardbound. Then they'd be resistant to big butts and accident-prone readers.